Now Accepting Applications
Be a part of a rapidly growing company! Our success relies on the dedication and knowledge of our employees.
Please review any and all job openings below.
Your Building Centers is an employee owned company providing quality building material products and services to professional builders and do-it-yourself customers throughout central PA. YBC became 100% employee owned in 1989, but it's predecessor companies date back to the early 1900's.
YBC offers a benefits package that includes:
Competitive pay.
Health insurance.
401(k) program.
Employee stock ownership program.
Employee discounts.
Paid vacation and holidays.
Your Building Centers is an equal opportunity employer. In compliance with federal and state laws, qualified applicants are considered for employment without regard to race, color, religion, gender, national origin, marital status, sexual orientation, veteran status or disability, which, with or without a reasonable accommodation, would not prevent an applicant from performing all of the essential functions of the relevant job.
All new full-time employees have a 90-day waiting period before being eligible for benefits.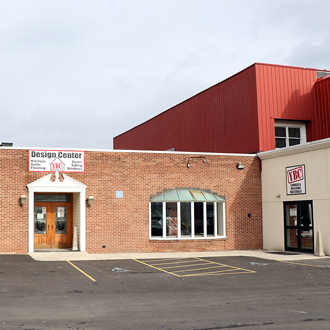 The candidate is expected to work with contractors and homeowners to design the kitchens, bathrooms, and floor coverings of their dreams. You will meet with the prospective customer in our fully decorated showroom, perform product presentations and provide solutions to customer needs. Some in-home consultations are required.
Qualifications / Requirements:
• 3-5 years of previous sales experience (Preferred not required)
• Good organizational skills • Proven ability to follow-up on leads & quotes to maximize sales and meet goal objectives. • Excellent written & verbal communication skills
• Prior kitchen design with industry experience preferred but not required.
• Present yourself in a professional manner.
• Knowledge of 20-20 or design software preferred but not required.
• Ability to consistently hit sales quotas
Ready to Apply?
Click below to be taken to our employment application where you can apply for one of our open positions.
Apply Now