Serving Others

as we would like to be served... everyday

We serve contractors, builders, remodelers, and serious do-it-yourselfers with top quality brand name building products that you know and trust. YBC has been in business since the early 1900's. Our roots are deeply embedded into the communities that we live in and service. We plan to grow with you and your neighbors long into the 21st century.

YBC is directly involved with you, our contractors, remodelers, customers, and neighbors on each of your projects to answer and offer advice. Whether we are assisting a contractor with designing and finding the right building products for a construction job, or helping a homeowner design their dream kitchen, our staff is here to help.

YBC (Your Building Centers) and our family of companies are 100% employee owned and operated. Our Altoona-based company operates over 20 convenient locations in Bedford, DuBois, State College, Lock Haven, and elsewhere throughout central Pennsylvania.

Learn how we're built different
We're Here to Help You
YBC sales staff are here to answer any product or service questions you may have. Contact us today for help on your next project!
Request a Quote
Remembering our President
Our president and friend, Richard Lender, tragically passed away in a car accident on October 25.
Those who knew Rich knew him as a kind and caring individual who was devoted equally to family and to his work family. Under Rich's leadership, YBC was able to flourish, grow, and thrive in both good and turbulent economic and environmental times. His guidance and teachings will continue to live on through the colleagues who were able to spend time with him in learning his trade and his knowledge. His expertise and commitment to his co-workers, the vendors, contactors and customers is a testament to the hard-working individual who ran this company with compassion and diligence.
As we transition through these next few months grieving the great loss this company has endured, we ask everyone to come together to remember and to celebrate Rich's legacy. Our hearts also go out to his family and we ask that all please keep his family in your thoughts as they go through this tragic time.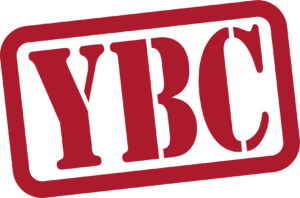 YBC BARGAIN BARN
Looking for a bargain? YBC gives you the opportunity to see all in one place the special order returns, discontinued, and overstocked items we have to offer.

SCHEDULE A FREE KITCHEN & BATH CONSULTATION
Let our knowledgeable kitchen and bath specialists help you design the kitchen or bath of your dreams!
SCHEDULE FREE APPOINTMENT
FIND YOUR CONTRACTOR
Looking for a contractor for your next home improvement project? Start your search here.
SEARCH FOR CONTRACTORS